Friday is here. And that means one wonderful thing… new music! Today's first new record comes from Georgian rockers, Biters!
I must admit I've not known of these guys for too long. A couple of months that is – ever since they were announced to support Blackberry Smoke in April 2017, who were touring with their Like An Arrow record.
Tracklist
1. 'Let It Roll'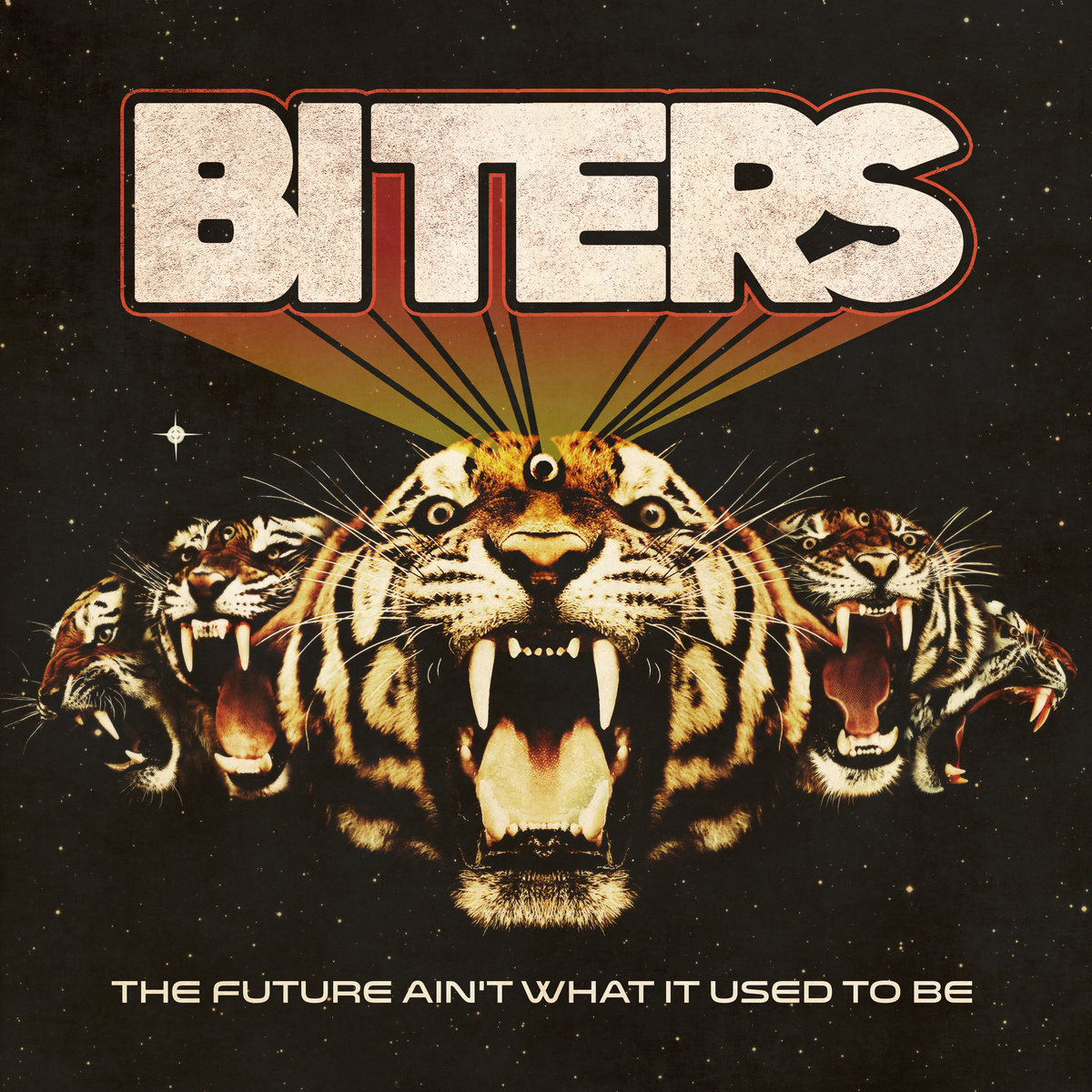 2. 'Stone Cold Love'
3. 'Callin' You Home'
4. 'Don't Turn This Good Heart Bad'
5. 'Gypsy Rose'
6. 'No Stranger To Heartache'
7. 'Vulture City'
8. 'Hollywood'
9. 'Chasin' The Feeling'
10. 'Goin' Back To Georgia'
The Future Ain't What It Used To Be is the second album from Biters, and the follow up to their amazing 2015 debut  Electric Blood which featured such hits as '1975', 'Low Lives in Hi Definition' and 'Loose From The Noose'.
The first single to be released from the new album was the second track, 'Stone Cold Love', which is what initially got me into the band. They had just released the single when I found out they would be supporting Blackberry Smoke in April. So I checked that out, and went on to Electric Blood. And damn I'm in love!
The first single from the new record was also made into a limited edition 7″ vinyl single for Record Store Day 2017.
'Stone Cold Love' is a certain sign of things to come from this amazing record. Other kick ass songs from The Future Ain't What It Used To Be are the likes of 'Let It Roll', 'Vulture City' and 'Gypsy Rose'.
The album was made available today on CD and Vinyl (both of which can be bought from your local record stores or the Earache Records website – you may just find some signed goodies too!)
So check it out, and find out how amazing these guys are for yourself! Here's to hoping they tour the UK again sometime soon!